Diamond Leupak is a pygmy version of the Leupak. It was a Cash Shop adoptable and was available for a limited time. It features a white coated Leupak with burgundy underbelly and ears and black front paws.
In-game description
Edit
"The SRO isn't above creating designer leupaks for clients willing to pay the price for them. The Diamond is one of these; a cat-eared leupak with a clean, modern scale pattern."
Evolution
Edit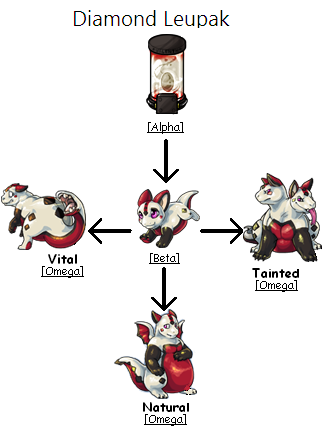 Ad blocker interference detected!
Wikia is a free-to-use site that makes money from advertising. We have a modified experience for viewers using ad blockers

Wikia is not accessible if you've made further modifications. Remove the custom ad blocker rule(s) and the page will load as expected.