Dremish Gargoyles are monster-like creatures. The tainted omega has pink wings, and natural and vital gray. The beta Gargoyle looks like a rock. Dremish Gargoyle is a normal adoptable.
In-game description
Edit
"Hybrid earth and air elementals native to Middle Dreamsong.They are said to form where the mountains kiss the sky."
Evolutions
Edit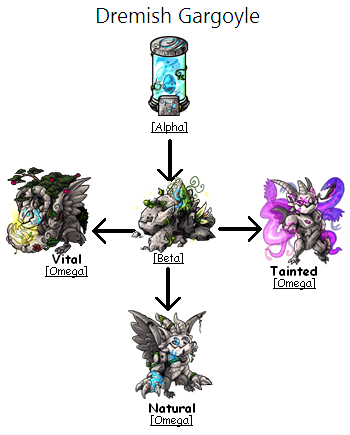 Ad blocker interference detected!
Wikia is a free-to-use site that makes money from advertising. We have a modified experience for viewers using ad blockers

Wikia is not accessible if you've made further modifications. Remove the custom ad blocker rule(s) and the page will load as expected.