Luxi Fennecs are normal adptable.
In-Game Description
Edit
"A common sight in the deserts of Lucsus, both above ground in the wild and within Soril as pets kept by chimaera that call the tunnels their home. Travelers claim to have witnessed strange, ghostly fennecs with bodies like fire and smoke, guarding oases and sacred places in the desert."
Evolution
Edit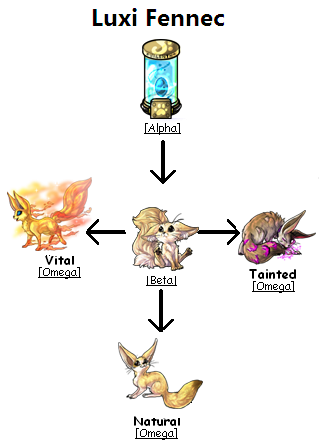 Ad blocker interference detected!
Wikia is a free-to-use site that makes money from advertising. We have a modified experience for viewers using ad blockers

Wikia is not accessible if you've made further modifications. Remove the custom ad blocker rule(s) and the page will load as expected.